staysafe
The safe way to
increase bookings!
Please choose your language :
Hygiene standards: More relevant than ever!
NEUTRAL HOTEL HYGIENE CRITERIA DEVELOPED BY GERMAN TÜV SÜD
The corona pandemic has hit the tourism industry hard and almost brought it to a standstill. Now hotels, guests and tour operators worldwide are looking for new, reliable and independent hygiene standards in order to feel secure when they next book.
The internationally-renowned German TÜV SÜD test institute, together with GIATA, the global market leader for hotel information and Flowtify, the German market leader for digital hygiene management, has developed the staysafe label as the first international industry criteria for hygiene in hotels.

The basis for the staysafe hygiene label is a comprehensive checklist for self-monitoring, which, in addition to general hygiene standards, also gives specific recommendations for hotel stays during a pandemic, taking into account the requirements of the World Health Organization (WHO), the World Travel & Tourism Council (WTTC) and the Center for Disease Control and Prevention (CDC).

Die Basis für das staysafe-Hygienelabel ist eine umfassende Checkliste zur Eigenkontrolle, die neben allgemeinen Hygienestandards auch konkrete Empfehlungen für eine Pandemie (unter Berücksichtigung der Vorgaben von der Weltgesundheitsorganisation (WHO), dem World Travel & Tourism Council (WTTC) und des Centers for Disease Control and Prevention (CDC) für Hotelaufenthalte) beinhaltet.
How can I get the staysafe label for my hotel?
GIATA Drive licence holders can start their first staysafe self-assessment with just four simple steps:
How long does it take to create a staysafe self assessment for my hotel?
After registering, you will receive your self-assessment audit with the German TÜV SÜD hotel hygiene criteria. The scope of the audit is based on the information about your hotel facilities stored in GIATA Drive. In this way, each hotel receives a 100% coordinated self-assessment based on the neutral German TÜV SÜD hotel hygiene criteria.
Who displays my staysafe label?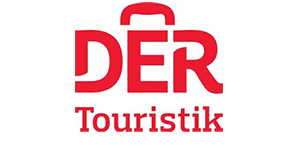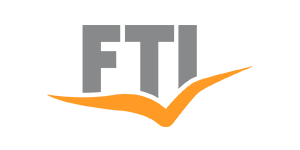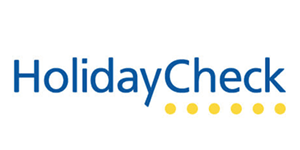 + 21,500 further distribution channels in 74 countries
When will my staysafe label be displayed?
If the self-assessment is carried out on time and a specified percentage is reached, the staysafe label will be displayed via GIATA Drive for 30 days on more than 21,500 sales channels in 74 countries. So guests, OTAs, search engines, tour operators, travel agencies, bed banks and DMCs from all over the world can see that process-controlled hygiene management is practiced in your hotel.
More safety for employees and guests based on the 10 hygiene measures of the staysafe self-assessment

Management
The hotel management is committed to hygiene and is involved in the development, implementation and continuous improvement of the measures taken. The hotel has assigned clear responsibilities, appointed a hygiene manager and provides the resources required to implement the hygiene concept. The management ensures that the current laws, regulations and requirements are known and implemented.

Hygiene concept and distancing rules
Based on a risk analysis, risk areas are identified and a hygiene concept is created that takes into account all areas and activities of the hotel, sets out clear hygiene and distancing rules and checks the effectiveness of the measures.
Technical, organisational and structural measures are taken to ensure hygiene and protect guests and employees.

Information and communication
The hotel management is committed to open and comprehensible communication and providing information to guests and employees about the hygiene and distancing rules, both through clearly visible and easily understandable notices at relevant points and access points, as well as via digital media, personal information and announcements.

Health protection and hygiene measures for guests
Protecting guests is the top priority! The focus on guests' health is central to the hotel's hygiene concept. This includes measures such as distancing rules, wearing protective masks in public areas and clear access regulations or restricted numbers of people in certain areas, as well as, where necessary, reducing or even closing individual offers or facilities and much more.

Hand hygiene
Regular hand washing is an effective measure to prevent the spread of pathogens.
The hotel has established rules and measures so that employees and guests can wash and disinfect their hands, and places hand disinfectant dispensers with alcohol-based disinfectant at the most important entrances and contact areas for guests and employees.

Cleaning and disinfection
The cleaning and disinfection of public areas and frequently touched surfaces (touchpoints) is intensified and documented. The hotel has adapted cleaning and disinfection programmes according to the risk analysis, increased their frequency and prepared disinfection plans. After the guest's departure, the room is disinfected according to the hygiene plan.

Safe catering
Catering for hotel guests is both indispensable and challenging, because it brings many people together in a confined space. The hygiene concept must define measures to enable hygienically safe catering, for example by changing the catering concept, reducing the number of tables and ensuring the minimum distance, as well as installing sneeze and cough protection walls and limiting self- and buffet service to reduce food contamination.

Health protection and hygiene measures for employees
Hotel employees have to actively protect themselves and guests from infections. This requires a high level of hygiene in all areas and in all activities. The hygiene concept sets out clear measures such as wearing protective equipment (such as protective masks), clear behaviour and distancing rules in contact with guests and in public areas, rules for sneezing and coughing etiquette, hand hygiene and much more. Employees must monitor their health, and body temperature checks may have to be carried out before starting work.

Employee training & instruction
All employees of the hotel must have knowledge of the basics of hygiene and the specific measures.

All employees and managers of the organisation are trained and instructed in the applicable hygiene standards and codes of conduct, and the knowledge is regularly refreshed.
In addition to the basics of hygiene, the training content also conveys the measures of the hotel hygiene concept and is adapted to the current situation and the recommendations of public bodies.

Dealing with suspected cases and illnesses
In the event that a guest or employee shows symptoms of infection despite all caution, the hygiene concept defines clear measures for reaction and isolation on the hotel premises.

There are defined procedures for reporting suspected cases of infection to local health authorities and taking further steps.