GIATA Drive
Manage all your content in one platform
Improve conversion through content parity
Did you know?
If a hotel's content is consistent across all OTA channels, direct bookings increase from 8% to 26%. This effect is called "Billboard effect". 75% of people who book directly on a hotel website first saw the accommodation at an OTA.
Imagine that there was a central platform that allows you to concentrate your visual content management in one place. A platform that saves you time and resources to help you focus on what matters most: customer satisfaction and increased revenue.
GIATA Drive can help you with:
the centralized management of all your images
permanently up-to-date web presence in your sales channels
easier to find online presence
effective management of your brand online
We provide you with a continuously updated web page publishing all your hotel descriptive content in common file formats (JSON, XML, Word, JPEG) in up to 24 languages to share your content with any of your partners.
Check out the list of hotel partners who already benefit from GIATA Drive.
Besides the easy to use upload assistant to manage your image content, our dedicated hotel content team will be happy to assist you during all stages of the content distribution.
GIATA Drive Features
Included Services
GIATA Drive Image Upload Assistant
no registration needed
automated motif type identification
optional room type information
unlimited uploads
Descriptions from the Multilingual Hotel Guide
factsheet updates with up to 500 attributes
semi-automated content generation in up to 24 languages
standardized writing style and content structure for optimal online visibility provided by native speaking writers
Unique Hotel Identification – the GIATA Hotel-ID
use the GIATA hotel ID as an industry standard hotel identifier
all our partners synchronise and publish associated content using the GIATA hotel ID
Wordwide Distribution Services included
GIATA Distribution Network through our web services

MultiCodes and
push-distribution into selected tour operator channels

thousands of channels through third party cooperations like ICEPortal media distribution
you will receive your own GIATA Drive webpage including a download function providing all of the described GIATA hotel content services for free distribution to any of your partners
What our clients say
"Thanks to GIATA Drive, we can now provide all our images, facts and hotel descriptions in 24 languages across all sales channels globally and fully automatically – and at the same time use them for our own website. This saves time, costs and people."
Erich Falkensteiner | Falkensteiner Hotels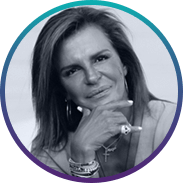 "Thanks to GIATA Drive, bluegr Hotels & Resorts sees more online bookings from additional distribution channels in new markets, allowing our 5 hotels to successfully diversify and grow their online distribution."
Gina Mamidaki | Owner | bluegr Hotels & Resorts
"Thanks to GIATA Drive, Adiwana Hotels & Resorts sees more online bookings from additional distribution channels in new markets, allowing our 16 hotels to successfully diversify and grow their online distribution"
Suwamana Wahyu Putra | COO | Adiwana Hotels & Resorts
"Thanks to GIATA Drive, RIXOS Hotels is staying ahead of the competition, achieves content parity worldwide and offers its guests the possibility to find the perfect RIXOS hotel for their stay, quickly and easily."
Yasemin Leylek Ozturk | Marketing Communication Manager| RIXOS Hotels